request dates
reservations
back to cabins
home
back
next
Darlene's Vacation Cabin Rental Reviews
August 2011/ August 2012/ August 2013/ August 2014/ August 2015/ August 2016/ August 2017/August 2018/2019/2020
This wonderful new cabin with soaring ceilings and high windows exceeded our expectations. It's well furnished, has a spacious kitchen, great views and overall, just a really nice place to relax in a peaceful environment. We enjoyed cocktails and dinner on the large deck with the sounds of the rushing river below. All we needed were a couple of lounge chairs. We thoroughly enjoyed our week at the River Cabin and hope to return soon.
June 2011/ June 2012/ June 2013/ June 2014/June 2015/ June 2016/June 2017/June 2018/June 2019/June 2020
We stayed in this great cabin for a whole week. It was the perfect cabin, right on the river, with a wonderful deck and great surroundings. The cabin is finished very well with attention to detail and finishes. The kitchen is well stocked with dishes, glasses, and cookware. The upstairs even has a great area with a supply of games and puzzles for a great family time!!
We spent four days at this beautiful cabin with its breathtaking view of the Stanislaus River. We had coffee in the morning and watched the river cascade down the canyon. We had lunch on the deck and watched the river...The river lolled us to sleep at night. The accommodations were wonderful, comfortable, well-maintained. We were joined by our daughter and her family for two nights and the loft suited their needs. We have already made plans to return again.
"The perfect place to rest and renew..."
July 2010 /July 20011/July 20012/July 2013/July 2014/July 2015/July 2016/July 2017/July 2018/July 2019/July 2020
"Fantastic new cabin, designed to view the outdoors!"
July 2010/July 2012/July 2013/July 2014/July 2015/July 2016/July 2017/July 2018/July 2019/July 2020
This beautiful, newly-built home, situated right on the Stanislaus River, is perfectly designed to commune with nature. It has a spacious, centralized, family living area with large windows and sliding glass doors. The kitchen is well equipped with modern appliances and cooking tools. A sprawling bar allows for seating for at least eight. But what really makes this cabin so special is its remarkable location on an elbow of the river, giving a good 100 yards of river front scenery.
June 2010 /June 2011/June 2012/June 2013/June 2014/June 2015/June 2016/June 2017/June 2018/June 2019/June/ 2020
Exceptionally clean cabin situated on an ideal location, over-looking the river. Enjoyed a peaceful week with my family. Hope to return again.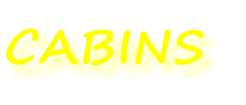 Photo Gallery
Dodge Ridge
Pinecrest Lake
Yosemite
209.352.0161 24/7


























cabin#21